About Me

Stephen Schultheis is an active classical pianist and educator, who first began his study of the piano in his childhood. As a child and young man, he was an avid student of the piano and also acted in numerous plays and musicals. A native of Los Angeles, he attended Harvard-Westlake School, for high school, and then went on to study at the University of California, Los Angeles. At UCLA, he majored in English literature and received his Bachelor of Arts degree in 2005.

However, upon realizing that his true calling was to be a musician, he embarked upon a second degree in piano at California State University, Northridge, and received his Bachelor of Music degree in 2014. He is now working on his Master of Music degree at CSUN and is a member of the Village Voices Chorale, a community chorus in Thousand Oaks, where he also serves as Secretary of the Board. He plays the piano professionally at the Westlake Community Christian Church. He is a member of the American College of Musicians and holds semi-annual recitals for his piano students who also participate in numerous judged and competitive events in the Los Angeles area. He has been a piano student of Gloria Hillard, Sandra Bostrom-Aguado, and Edward Francis and has played in master classes under such teachers as Dmitry Rachmanov and John Perry.

---
Personal Enjoyments

| | |
| --- | --- |
| He particularly enjoys teaching arrangements from the Phantom of the Opera and the Wizard of Oz, as well as tunes by Elton John, the Beatles, and Elvis Presley. Such tunes as "The Music of the Night," "Love Me Tender," and "The Sound of Silence" are often heard at his recitals alongside such pieces as the Beethoven Tempest Sonata and other great piano masterworks. | |
Powered by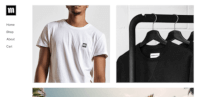 Create your own unique website with customizable templates.